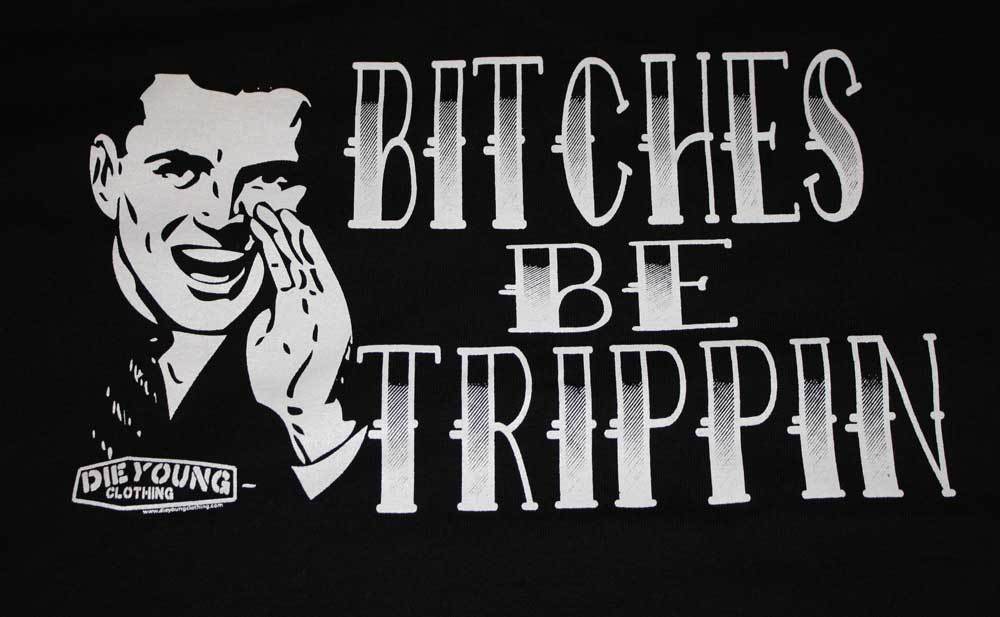 Ladies – we love you…but sometimes…BITCHES BE TRIPPIN'!  Today we chat about a mother who faked her daughter's death for a trip, a woman legally changed her name to something ridiculous, a lady punched a WalMart greeter in the face, someone ruined a $30 million dollar painting, a ghost is groping an old lady, and you gotta see the chick who is selling her stinky farts.
LISTEN TO THE BITCH BE TRIPPIN' AUDIO!
The mother who was working as a parent coordinator at a high school in NY forged a death certificate for her daughter so she could take a one week vacation to Costa Rica.  An investigator said that the woman had two of her daughters call the school, separately, to say their sister had a fatal heart attack, and that the family would be traveling to the funeral.  She then forged the certificate to meet the requirements for bereavement days.  Officials knew something was up when they saw it…it had different fonts and wasn't even aligned properly.  Investigators also found plane tickets bought three weeks prior to the trip.  She was fired and plead guilty to forgery.  BBT!
A woman in Chicago recently had her name LEGALLY changed to Mrs. Kanye West.  She also has his name tattooed on her arm, and on her ass.  BBT!
A woman in New York spent her Christmas in jail….why?  Because she didn't like the fact that the 70 year old Walmart greeter asked to see her receipt as she was leaving the store…so she PUNCHED THE OLD MAN IN THE FACE.  The old man suffered fractures to the left side of her face.  The woman has been charged with two counts of second-degree assault.  BBT!
A woman in Utah farted in a glass jar and put it up for sale on eBay.  No joke.  She farted in front of her brother and he said that it was so bad you should "sell that ish."  So she took it literally and now has it up there.  UPDATE: Apparently the eBAY people have taken down the link but I found a website that has a picture of the posting.  CLICK HERE TO CHECK IT OUT.

A woman in Denver was with some friends at a Museum looking at some art…when she came across a 9 1/2 foot tall, 13 foot wide abstract oil painting.  That's when the trouble started.  For some reason – she leaned against with her pants down and slid down to the floor!  Apparently the painting is worth about $30 million dollars.  Well – believe it or not the woman was rubbing her ass on the painting and decided to go pee pee.  What a joke.  She caused about $10,000 worth of damage….was she drunk?!  YOU BET! BBT!
A prison psychologist in Cali scraped her knuckles with sandpaper, split her lip with a pin, wet her pants, and had her friend punch her in the face…all to fake a rape to convince her hubby that it's time to move to a SAFE NEIGHBORHOOD! BITCH BE MEGA TRIPPIN!
A 73 year old UK grandmother says that for about the past month a ghost has been in her home and groping her at night.  She told reporters that it feels like an ocotopus.  A newspaper in her town has offered to pay for ghost-hunters to help rid her home of the handsy ghost.