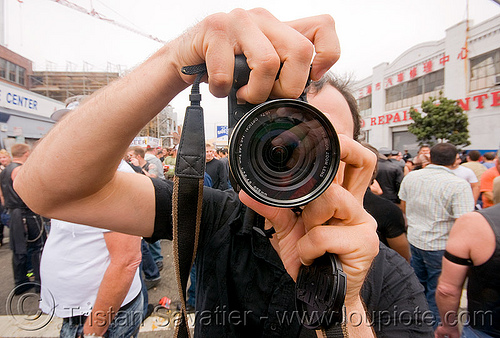 Today's CRAP ON CELEBS we talk about that controversial movie "Bully" coming out today.  Also, what Titanic star is truly sick of that "My Heart Will Go On" song?  Plus your crappy birthdays and your WORLD FAMOUS Porno Birthday!
That movie Bully is being released today. This documentary follows five kids who've been affected by bullying, and includes stories about the bullying-related suicides of an 11-year-old and a 17-year-old. It also features a 16-year-old lesbian who was forced out of sports and run down by a van full of boys . . . and a 14-year-old with a felony arrest because she used her mom's gun to scare the kids bullying her. A lot of people think teenagers need to see this movie the most, especially given the statistics cited in the trailer:  13 million kids will be bullied in the U.S. this year, and 3 million are absent each month because they don't feel safe in school. Unfortunately, the Motion Picture Association tacked an R rating onto it because of the language, and the studio lost their fight to get it lowered to a PG-13.  So "Bully" is being released UNRATED, and it's up to individual theaters who can see it.
The big 3D re-release of "Titanic" is coming up on Wednesday, and it's got KATE WINSLET feeling . . . nauseous.  At least when she hears the CELINE DION soundtrack song "My Heart Will Go On". MTV asked Kate how she feels when she hears the song.  She said, quote, "Like throwing up.  No, I shouldn't say that.  No, actually, I do feel like throwing up." She added, quote, "I wish I could say, 'Oh listen, everybody!  It's the Celine Dion song!'  But I don't.  I just have to sit there, you know, kind of straight-faced with a massive internal eye roll." It's not necessarily Celine's fault.  Pretty much anywhere Kate goes where there's a live pianist, they always "surprise" her by playing it.  She says, quote, "Bless you, Celine, but it does rather haunt me." Another thing Kate is haunted by:  People who think they have something funny to say when she gets on a boat.

MORE MOVIES OUT THIS WEEKEND:
Intruders
http://www.youtube.com/watch?v=Uy2vRMKa3kU
Wrath Of Titans
Mirror, Mirror
Goon
CRAPPY BDAYS:
–Christopher Walken- 69
–Randy Orton – 32 (Rassler)
–Robbie Coltrane – 62 (Hagrid the Giant in the "Harry Potter" movies)
–MC Hammer – 50
–Eric Clapton – 67
–Ewan McGregor – 41
–Jon Gosselin – 35 (Now MINUS Kate and 8 )
–Warren Beatty – 75
–Angus Young – 57 (AC/DC)
–Al Gore – 64
–Paul Reiser – 55
–Piers Morgan – 47
–Joe Francis – 39 (Girls Gone Wild)
–Ian Ziering! – 48 (THE star of "Beverly Hills 90210″ and "Dancing with the Stars"!)
–Gordie Howe – 84 (Hockey legend.)
–Method Man – 41
–Gabe Kaplan – 67 (MR. KOTTER ON "WELCOME BACK KOTTER"! Also a financial wiz and an AMAZING poker player. He's won well over $1 million just playing poker!)
–Katy Mixon – 31 (The sister….Victoria on "Mike and Molly", and April on "Eastbound & Down".)
–Donna D'Errico – 44 ("Baywatch")
–Celine Dion – 44
–Rhea Perlman – 64 (Carla on "Cheers)
–Susan Boyle – 50 ("Britain's Got Talent")
?

–Ashton Moore – 36 – Today's birthday girl has had more Wongs than you'd find in a Chinese phone book……..in 131 fine films including:
"Spank Me Please Volume 2″
"Barnyard Bondage Volume 1″
"Fistful Of Musketeers"
"Down And Dirty"
"Backside Story"
As well as a series of 100% films including:
"100% Interracial Volume 4″
"100% BJs"
"100% Foursomes"
"100% Girls"
"100% Anal Volumes 1 and 3″